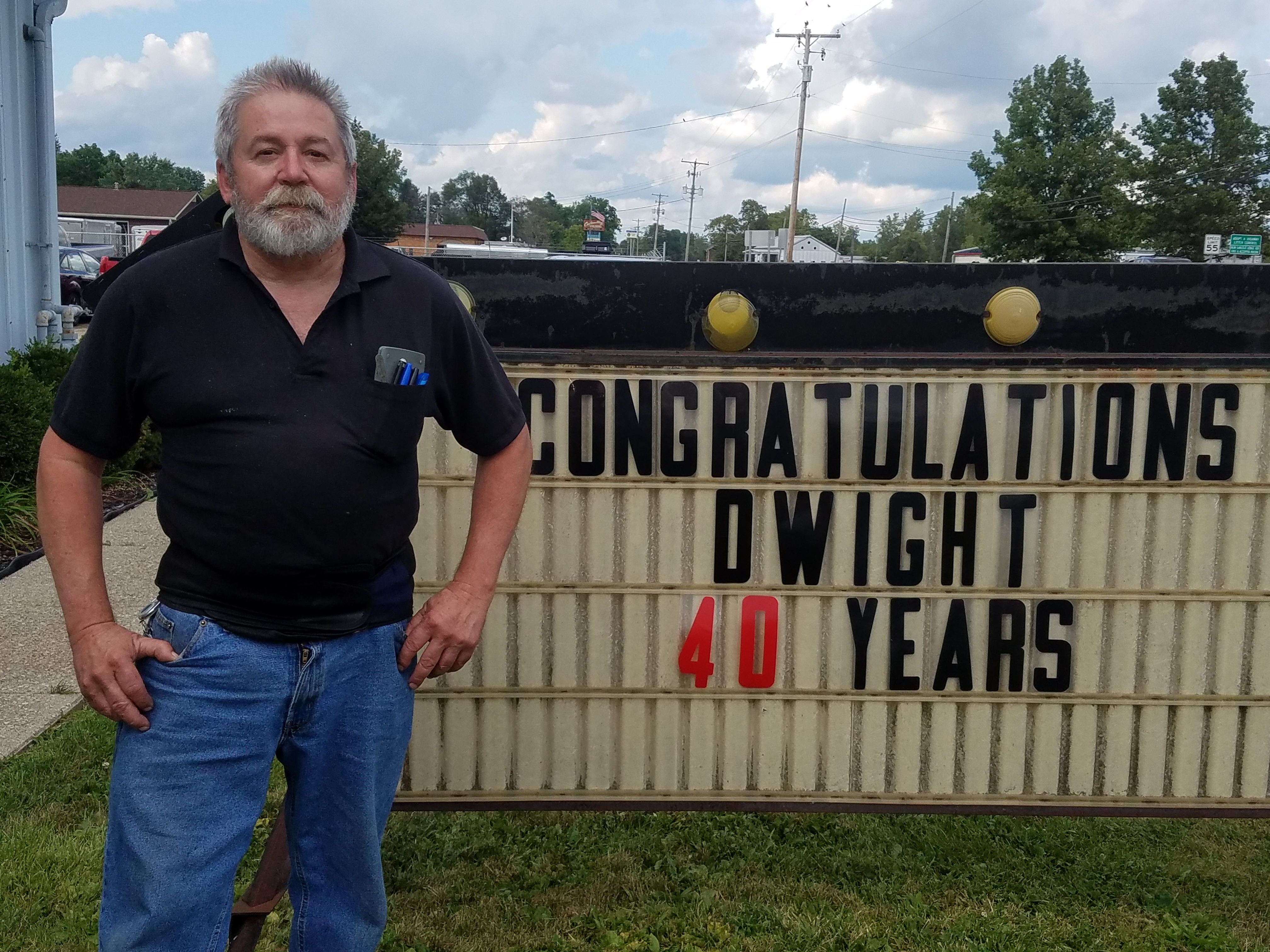 We are proud to congratulate Dwight on his 40th anniversary in the PFI Precision Machining Family. When asked to describe in one word his overall experience at PFI, he proudly and without doubt said, "LOVE!" and that he would do it all over again. No plans for retirement just yet, which is good news for PFI. He's been an amazing asset and strong leader.
Dwight crossed paths with Al Janek, Sr, one of PFI's owners, whom he helped move PFI to its current location in New Carlisle, OH. Since then there have been many memorable moments but none more so than when PFI lost power for a week when the transformer pole burned down.
Dwight has racked up years of perfect quality and perfect attendance since 1996 when PFI started tracking these statistics. That success could be due in part to the best advice he ever received: never give up! Dwight doesn't plan to retire with his wife just yet, (they met at PFI). Although in the future he could see himself sitting on a sandy beach "with a cold one".